Metal Welding and Fabrication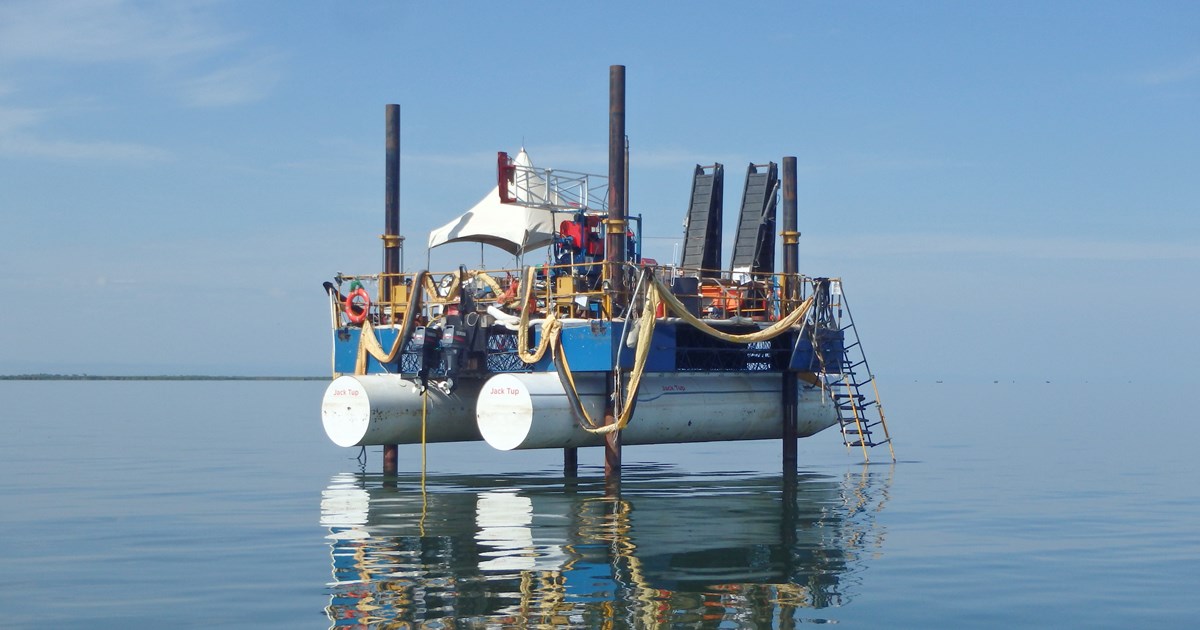 GeoStruct is a specialist welding, general steel, aluminum and stainless fabrication company
The GeoStruct team are skilled in metal fabrication, hydraulics and machines,
and have access to over 2200 square meters of workshop. The workshop is equipped with the following:
End milling machines
CO2 welders
Arc welders
Submerged arc welders
Drilling machines
Guillotines
Mobile Crane (10Ton)
The team is made up of Welders, Draughtsman, Laborer's, Supervisors, Foremen Apprentices and Boilermakers with skills in Specialised welding, truck and trailer repairs and structural fabrication.
Structural steel fabrication
Heavy Components (more than 10 tonnes each)
Bull bars
Drill rigs
Trailers
Silos and Tanks
Barges
Bridges
Steel frames
Structures
Mine Shaft steelwork
Miscellaneous Plate work
Transmission Line Towers
Tubular Structures
Space Frames
Architectural Metalwork
Aluminium Fabrication
Stainless steel fabrication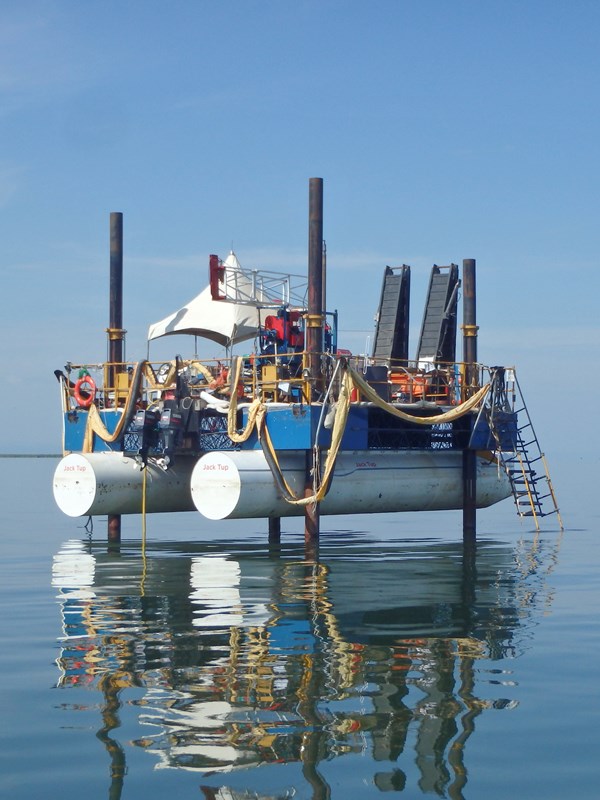 Jack-up barge
Geomechanics CEO Dave Rossitter designed, and sister company Geostruct custom built, a jack-up barge that can be used to do geotechnical drilling surveys in up to 8m of flowing water. The self-propelled barge is used as a platform for the drill rig and crew for surveying the ground conditions in rivers and dams.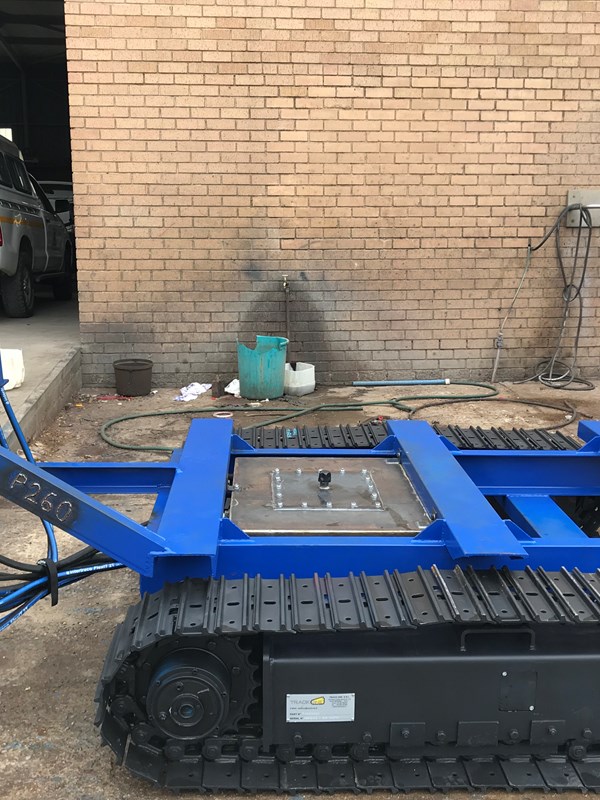 Track Mountings
GeoStruct manufactures the track mountings for many uses. GeoGroup uses them for its drill rigs