Geomechanics
Geomechanics (Pty) Ltd is an industry leader in the geotechnical investigations in Southern Africa. Providing drilling and testing services to the minerals exploration market, as well as geotechnical and civil industries in and around Southern Africa and Africa.
Geomechanics has long-term policies of developing operational/maintenance staff and upgrading equipment, to ensure that geotechnical investigations conducted for our clients are accurate, timely, cost effective and easily interpreted.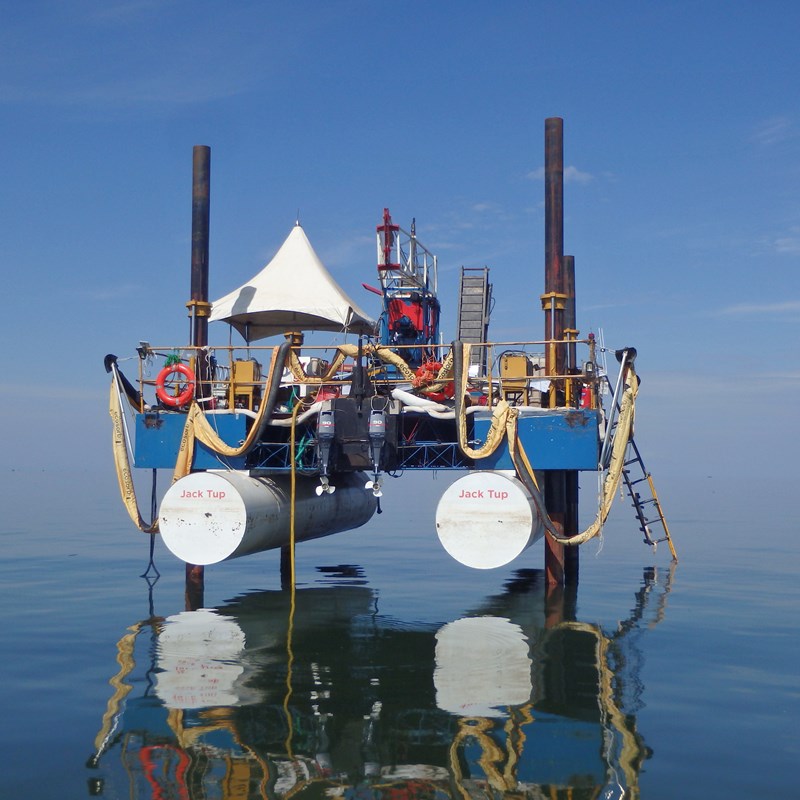 Total
The project entailed geotechnical investigations for a Central Processing Facility (CPF) in Uganda and a pipeline to transport oil from the CPF 1100kms to Tanga on the coast of Tanzania.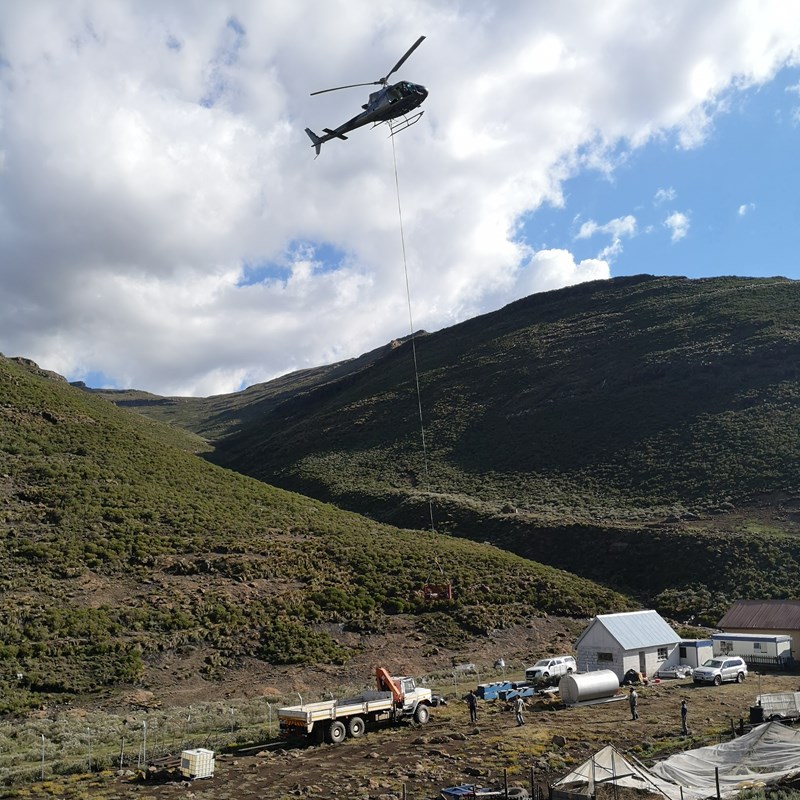 Lesotho Dam
The project, which incorporates a geotechnical investigation and Lugeon testing for a potential dam site is located at two sites, one at Senqu B and the other at Oxbow.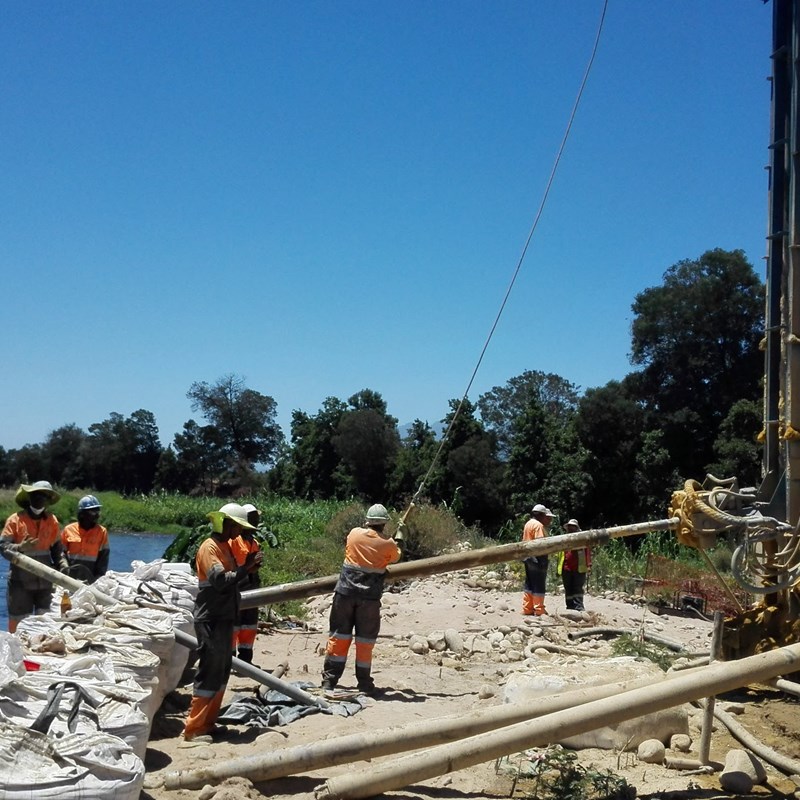 Val de Vie
Challenging geotechnical profile with river boulders present to a depth of 6m.  Percussive pre-drilling and grouting using sister company Geomechanics was required to create a safe passage for the ductile iron pile to be driven.