Safety First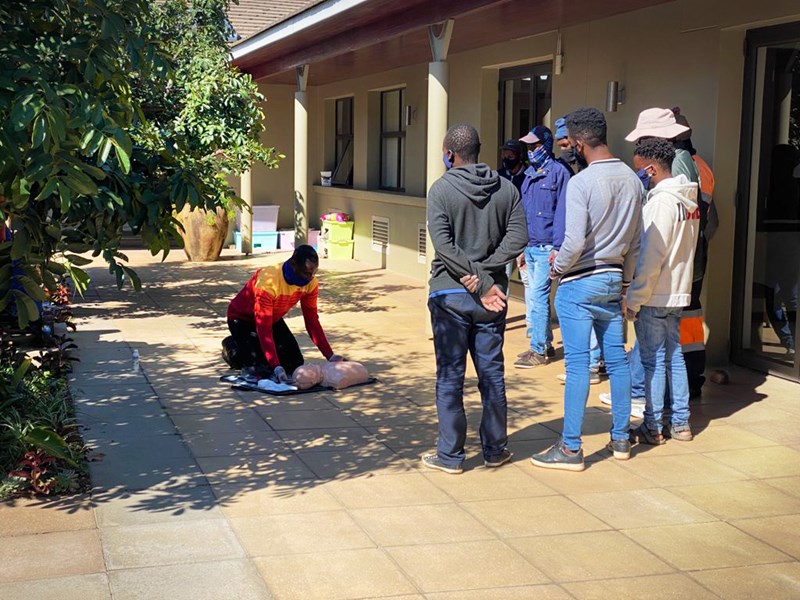 The GeoGroup has always understood the importance of equipping our staff with the knowledge and skills necessary to keep themselves and each other safe on site. Before any employee is deployed to site, we want to prepare them as much as possible by offering them the following training sessions in case of emergencies:
First aid Level-1 to Level-2. As we know, it is imperative that the crews know how to administer quality first aid to anyone in an emergency situation. With some sites being located in remote areas, the crews now have the knowledge to care for and to treat a patient by applying the correct principles and having an understanding of how to use the various types of medical equipment.
SHE Rep training - Our teams are always representatives of the GeoGroup on-site. That's why it's important that we train our crews to be ready to assist and to represent the group should anything happen on-site by understanding safety, health and environmental hazards. SHE reps are specifically charged with the responsibility to ensure the safety of the staff on location. We believe that by enabling staff to be proactive, they would be mindful of the protection of others, identify potential hazards and know how to avoid hazardous situations, should they occur.
Basic fire fighting training - Due to our work with all the various mechanical equipment, our teams will also be able to distinguish between certain fire types and how to limit exposure they themselves might experience and to safeguard those around them. This training is essential to our crews to help them identify and see future risks before they occur.
Prevention is always better than cure, and thankfully our crews are committed to giving it their all no matter where they are.