Renewed and Ready for the Field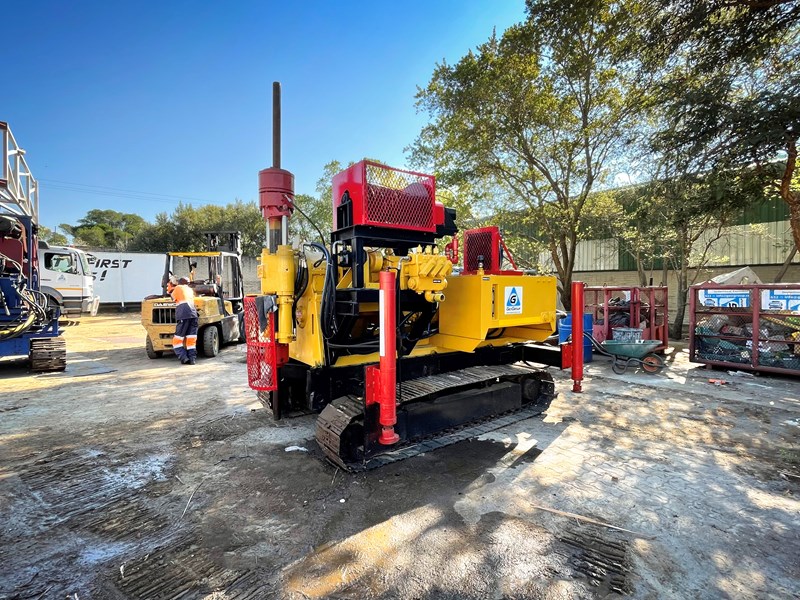 Recently, the GeoGroup workshop technicians took on the daunting task of refurbishing a retired XY-44 drill rig. Under the leadership of the Workshop Director, Brett Rossiter, the team decided to do an intensive refurbishment on this rig to get it up and running to meet the demand of projects the group had received in the past few months.

Often it isn't financially viable to purchase and import pre-built rigs which would, in any case, require certain customisations to suit the needs of our clients and to accommodate our crews when working on the diverse terrains of Africa. That is why we opted to rather improve on what we already have by upgrading this rig with the customisations to meet those needs.

We commend our experienced workshop crew for their hard work and dedication by making this rig stronger and more durable than ever before.
ABOUT THE XY-44 DIAMOND DRILL RIG
Our track-mounted XY-44 drill rig offers efficient drilling in the high-capacity class. Powerful planetary gear hoist, oversize brakes and other components are built to exceed the requirements for its rated capacities.

MAIN FEATURES OF THE XY-44:
The XY-44 offers more stability when drilling deeper holes.

It is equipped with 2 chucks to stop the drill rod from turning in the jaws.

This rig is ideal for exploration drilling and geotechnical investigations

Hydraulic outriggers offer more stability while drilling

Track mounted for added mobility on site

High-capacity hydraulic system

Built-in wireline hoist

Optimised feed control

360° Directional drill head