Reaching New Heights | Converting our Atlas Copco CS1500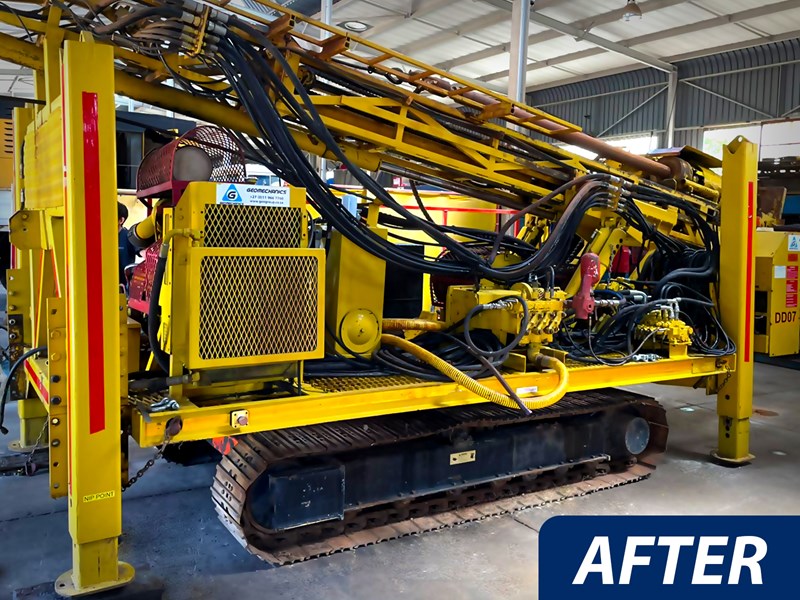 Exploration Drilling is used in the mineral mining sector to probe the contents of known ore deposits or to explore sites for potential geological/commercial value. Exploration drilling allows geologists to extract and examine sample core profiles at the surface with reduced environmental impact and lower costs.

The Atlas Copco CS-1500 is a rotary core drill rig used in exploration drilling. The CS-1500 has the capability to drill holes deeper and faster in various geotechnical investigation sectors.

With the increase in demand for exploration drilling, the GeoGroup workshop team undertook the daunting task of converting our current Atlas Copco CS-1500 drill rig from trailer mounted to track mounted. We specifically wanted to make this improvement to enable our drilling teams to access difficult site locations with more ease. Sites that would have been harder to reach previously.

To list a few benefits to the new rig modification, our operators now have the ability to manoeuvre the rig with more freedom and precision whilst removing the need for a 4 x 4 capable truck to tow the rig. The track base also allows for better traction on different soil conditions making it easier for the operator to navigate to the various drill locations and limiting delays that might occur. 

A job well done by the GeoGroup Workshop team for allowing us to work smarter and harder.