Civil Engineering & Renewable Energy Webinar | 18 November 2020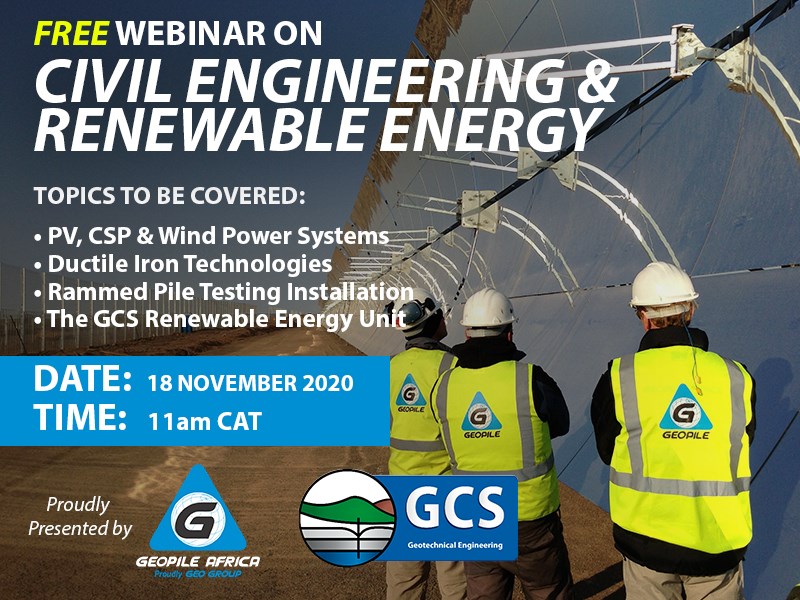 The influence of civil engineering and specifically rammed ductile iron pile testing and installation on the CSP / renewable energy development. 

Join our specialists Nino Welland (GCS Consulting) and Warwick Nel (Geopile Africa) as we collaborate and discuss various topics relating to the CSP sector, installation of Ductile iron technologies and much more in this exclusive ONLINE WEBINAR.
To watch the full video, click the link below.